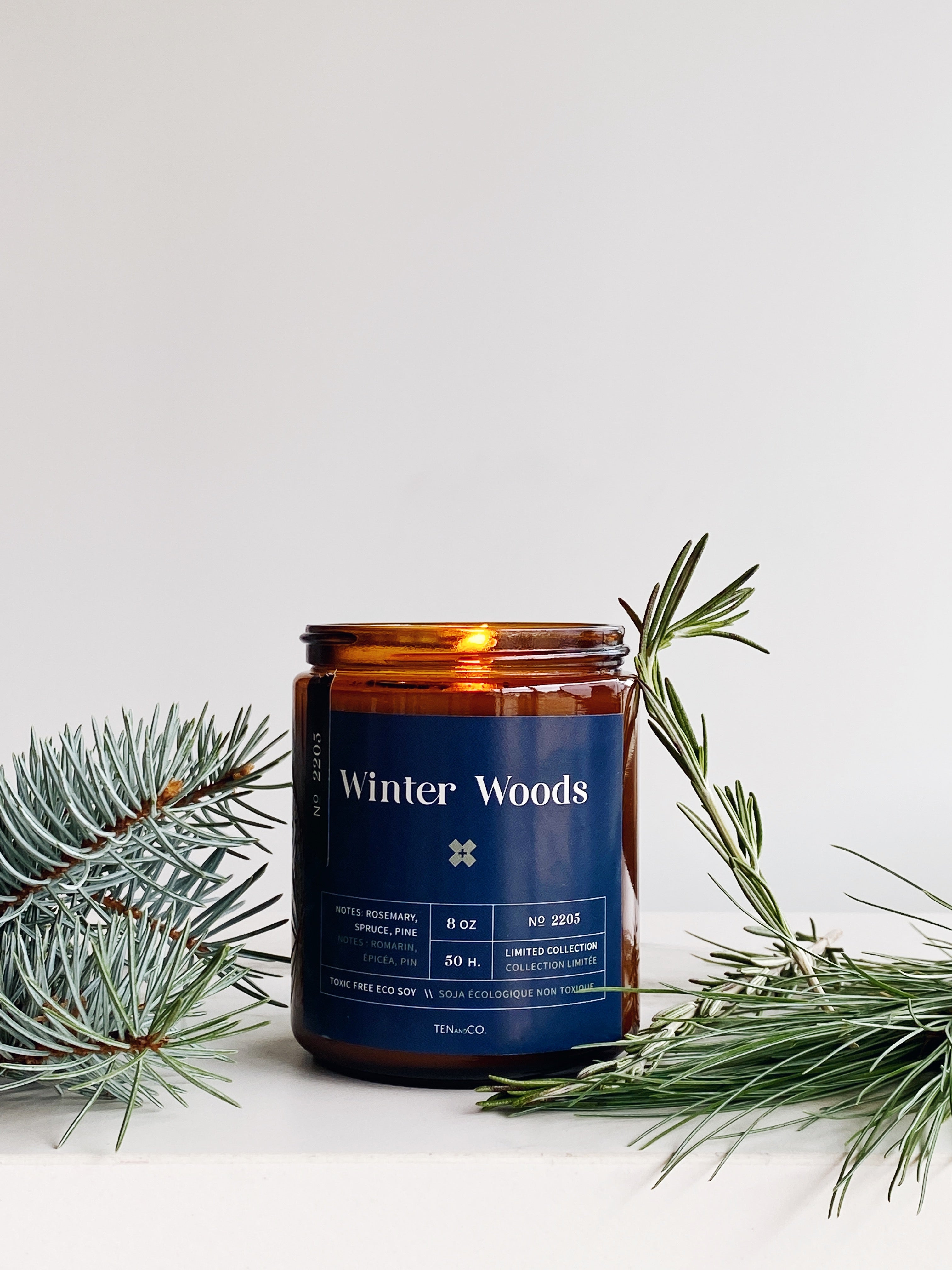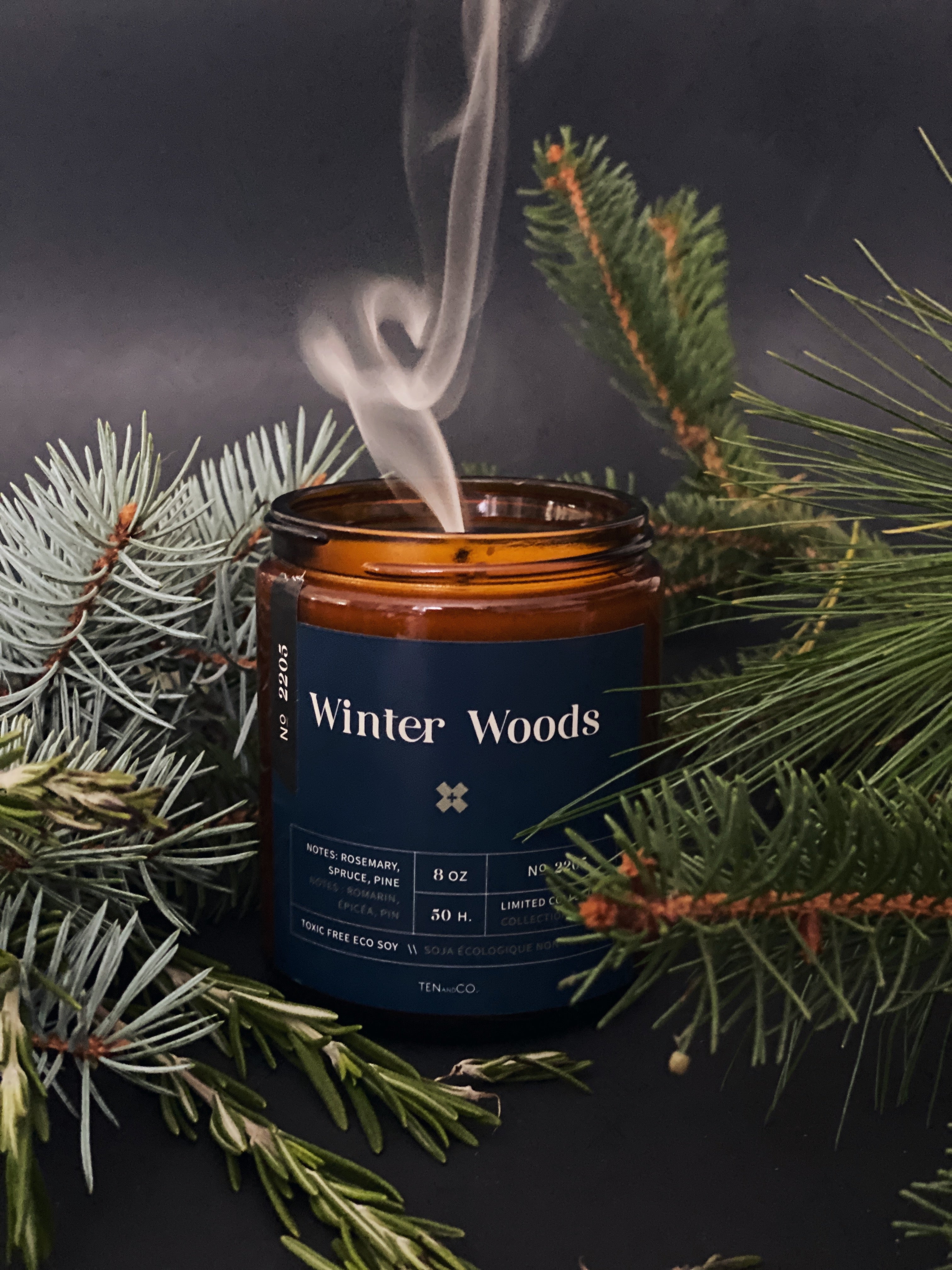 Winter Woods Candle
In stock
Introducing Ten and Co. Candles: Elegantly Scented, Coziness for Every Corner
Welcome the essence of comfort into your home with Ten and Co.'s unique and elevated scents. Our candles are meticulously crafted to infuse any space with a cozy, inviting ambiance.
Scent Profile: Our limited edition candle blends the rich notes of Balsam, Spruce, and Pine, elevated by a hint of Rosemary essential oil. This winter-woodsy fragrance is designed to rekindle joyful holiday memories, playful snow escapades, and serene, crisp evening strolls.
Proudly Canadian, Crafted with Care: Ten and Co. candles are lovingly hand-poured in Hamilton, Ontario. We use a 100% cotton wick that ensures a steady, tall flame, bringing warmth and consistency to your candle experience. Our commitment to the environment is reflected in our use of eco-friendly soy wax, which is free from lead, phthalates, petroleum, and parabens, ensuring a safe, toxin-free experience for you and your loved ones.
Conscious and Eco-Friendly:
Vegan
Package-Free
Zero-Waste
Product Details:
Approximately 50 hours of burn time
Designed and made in Canada
8 oz size
Committed to being package-free and zero-waste
Ingredients:
100% Eco-Soy Wax
Phthalate-Free Fragrance and Essential Oils
Free from Petroleum and Parabens
100% Lead-Free Cotton Wick
Candle Care:
Trim the wick to 1/4" before each use for an optimal burn.
Limit burning to 4 hours at a time.
Never leave a lit candle unattended.
Keep away from anything flammable and out of reach of children and pets.
Experience the warmth and charm of Ten and Co. candles, and let their gentle light and delightful scents transform your space into a haven of tranquility and joy.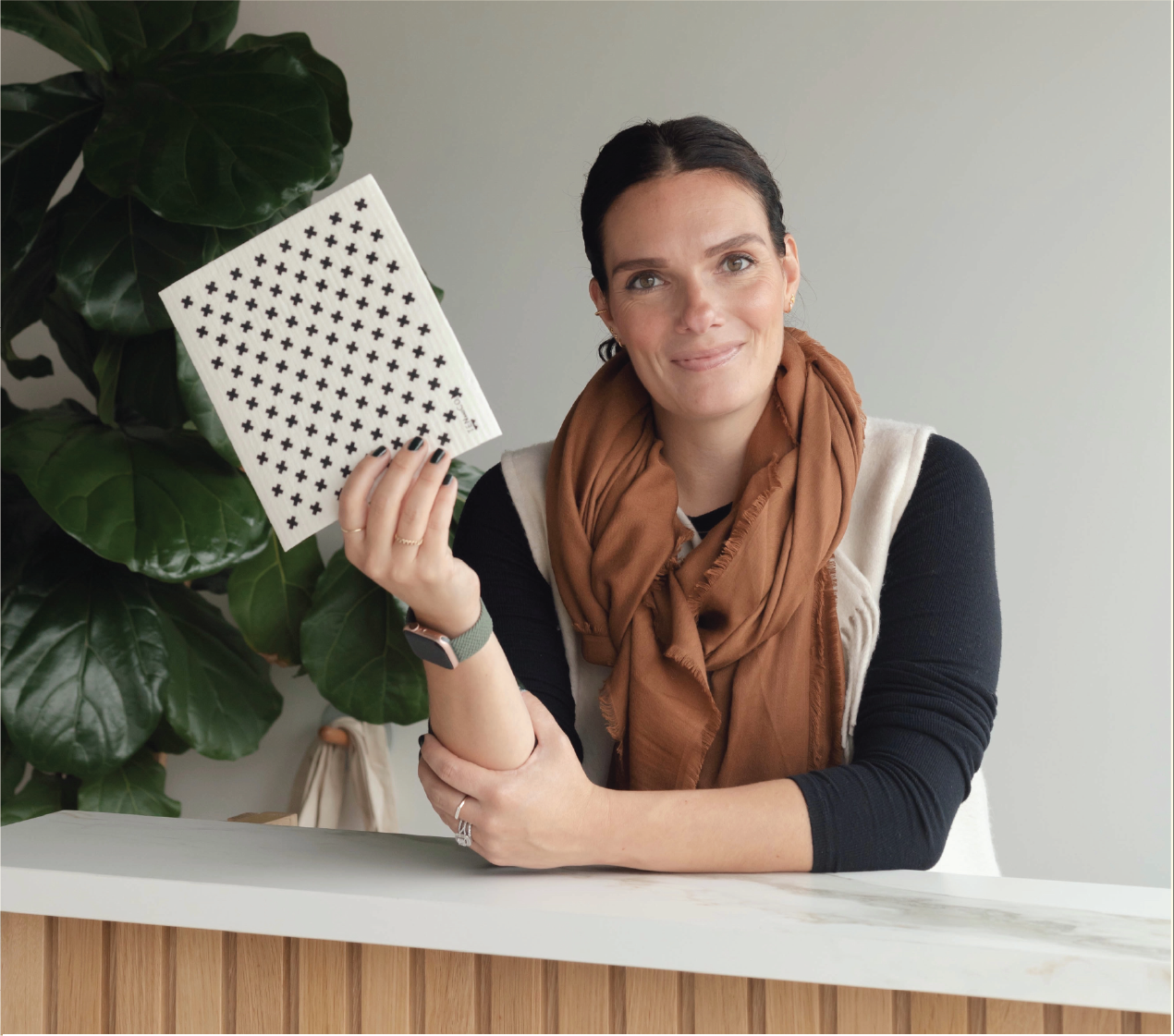 your impact
We believe that small actions change the world. With every sponge cloth, an average household of 2-3 people can eliminate the use of up to 40+ paper towel rolls yearly.

So what does that mean?
When cutting back on the use of paper towels, you are eliminating the use of plastic packaging, r educing the demand for paper that can contribute to deforestation, habitat loss and wildlife endangerment, and romoting the use of reusable products and a sustainable way of living!
Incredible right?